IDENTIFYING A SERVICE PARTNER: 4 Elements A Packaging Equipment Service Team Should Be Offering Your Organization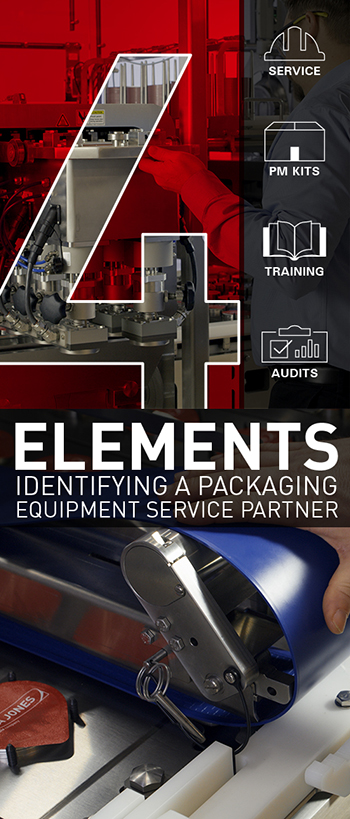 Acquiring a new piece of packaging equipment is an extremely time consuming process. The financial investment is relatively easy to address once a budget is set; however, the time commitment involved to research who the top packaging equipment manufacturers are for the project is where the most time and resources are spent. This commitment is, of course, necessary in order to mitigate risk associated with integrating new packaging technology into a production line. Hours of research, competitive technology analysis, testing, negotiations, and project management meetings go into the decision making process to ensure the successful addition of the new equipment.
Unfortunately, not enough time is spent on understanding the quality and level of support new packaging equipment will need after it arrives at the manufacturing facility and is placed into production. No matter how much planning, communication, coordination, and training takes place prior to the installation of new packaging machinery, when the machine is turned on, something will require fixing, adjusting, or operational clarification. It is also a given that over time while the equipment is in use, it will require routine maintenance and parts. How a maintenance/service team responds to equipment challenges and proactively helps manufacturers prevent costly equipment downtime is key when determining if they are merely a service provider or a true partner to your organization.
Consumer packaged goods (CPG) companies have three main sources or a combination thereof, for packaging equipment service and support to help extend the life of their equipment and improve the overall OEE of their production line. The options include: internal maintenance department, third-party vendor/supplier, and the original equipment manufacturer.

Internal Maintenance Departments
A CPG's internal maintenance team can provide timely service and support depending on what the issue is with a piece of equipment. The quality of their contribution is highly dependent on their level of experience and familiarity with new technology. Experienced employees can be a valuable asset in these situations for quick fixes. They also gain an understanding of the frequency at which certain replacement parts need to be ordered. However, tenured employees with these skills are hard to come by and very challenging to replace when they are no longer with the organization. Packaging equipment technology changes rapidly today and it's difficult for internal employees to stay on the forefront of these changes as it relates to the machines they are operating. Flexible packaging equipment can be adapted for multiple applications throughout its production life. It is rare that an internal maintenance team fully understands how to adapt a machine efficiently for optimal production capacity.

Third Party Vendor/Supplier
A third party service team is another frequent choice as a packaging equipment service provider.  They are quick to respond to equipment needs and given the nature of their business, they are exposed to a wide variety of equipment engineered by multiple packaging companies. They also typically have vendors that provide certain machine parts for lower costs compared to other suppliers. However, a third party vendor is less likely to be an expert on any piece of packaging equipment unless they have worked with that same machine in multiple manufacturing environments. Their solution might help the manufacturer to recover quickly, but their lack of intimate knowledge about the machinery and what they are fixing/changing on the equipment can ultimately lead to the same problem surfacing again, or worse, a whole new set of problems that extends downtime and expands financial loss. If parts are being recreated or purchased by third party suppliers, it is extremely difficult to understand the level of quality being provided. Often, the warranty on their work is limited, adding more risk of more frequent break downs in the future.

Original Equipment Manufacturer (OEM)
The best option to support and service your equipment and production line operators is the original equipment manufacturer – they understand the technology better than anyone. This is an obvious choice because they engineered and built the machine. Unlike most CPGs that purchase their equipment, OEMs have experience with multiple machines of the same type running in multiple locations with different products and under different production conditions. This experience leads to a deeper understanding of the equipment in any production environment, ultimately leading to a more efficient troubleshooting process and proven solutions that benefit all customers. The concern with relying on an OEM as a service partner is that most do not have a robust technical field service team available to keep up with customer demand. The lack of an appropriate sized and trained field service team also prevents an OEM from providing proactive services to avoid the need for emergency service situations.

So how do you identify if the service provider you rely on is a partner to your organization or just reactive to your requests?
There are several key elements of their service offering to consider when determining this. These elements include their field service coverage and capabilities, equipment parts costs and availability, access to training programs and routine machine audits. A valuable partner will provide these services s with a high level of engagement to create an atmosphere of proactive and predictive operational maintenance in your production facility. We will now define these elements to identify which provider listed above is best positioned to be a packaging equipment service partner.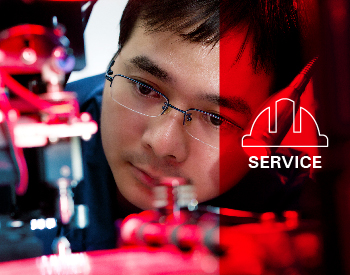 Field Service
A strong packaging equipment service partner starts with an experienced and accessible field service team. Being able to contact a customer service provider and receive real-time assistance is important to keep a production line running efficiently. Whether you're looking for reactive or preventive maintenance, machine audits, updates and modifications or complete rebuilds, having highly skilled and trained technicians who know your equipment is an extremely valuable asset. A partner understands the importance of getting your problems solved quickly and should strive to have a technician at your facility within 24 to 48 hours to assess the problem and offer proven solutions.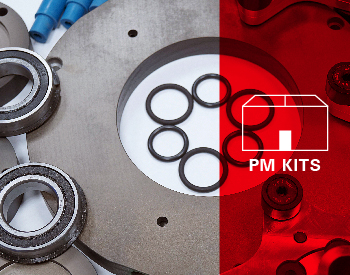 Preventive Maintenance Kits
Keeping machines running as efficiently as possible is important. A manufacturer should be asking their customer service provider if they offer Preventive Maintenance (PM) kits. A packaging equipment service partner understands what parts you need and when to keep your packaging lines running as efficiently as possible. By purchasing PM kits directly from a partner and working with their trained technical staff, you should benefit from discounted pricing, reduction in stocking level on wear parts, and be given guaranteed warranty periods on all parts purchased. A partner should offer a variety of premade kits or even a custom kit option for your special operational needs. Utilizing PM kits allows the purchasing department to gain a better understanding of what costs are associated with each piece of equipment well in advance of the order request. This improves the accuracy of the company's maintenance budget forecast for the production line.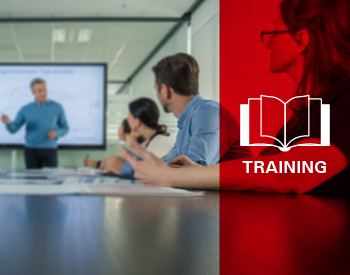 Factory Certified Training
A knowledgeable and well-equipped training department is a valuable selling point when researching new equipment. Introducing new equipment to your production facility will put a strain on operational resources. Having access to a factory certified training department will optimize operators' time away from the production line in order to quickly educate them on new technology. Having technicians with an intimate understanding of the equipment and providing both hands-on and virtual classes will help prevent costly downtime. Having a properly trained operations team from day one of production, with access to continuing education when needed, improves the overall return on the investment. A robust training program also establishes a consistent learning environment tailored to your production facility. This ensures operators not well-versed on the machine get the same level of training as previously given at the time the equipment was installed.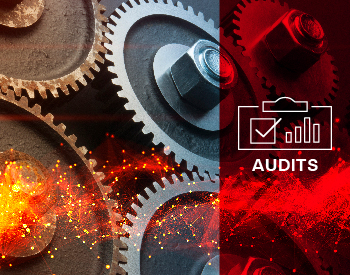 Machine Audits
A machine audit program will help a manufacturing plant plan for downtime and maintenance of a machine, as well as budget parts requests and spending. A partner should be working to make the total cost of ownership more affordable and valuable to the organization. A good machine audit program should involve a highly trained service technician coming to your facility and conducting a thorough inspection of your equipment. Upon inspection completion, you should receive an easy to read, comprehensive report detailing the current state of your machine along with any recommended actions necessary to keep your machine in the best possible operating condition to improve operational equipment efficiency (OEE). This includes the current condition of the machine, the condition of each sub-assembly of the machine, and a comprehensive list of each part number with a priority code applied to parts that need immediate attention versus delayed attention and their current wear and tear status.
Successful packaging equipment partners with the right service offering mix will help your production facility thrive. A trusted customer service partner will help reduce a manufacturer's overall cost of maintenance, reduce inventory of materials/parts, and reduce the total labor necessary to maintain the production capacity required to provide optimal profit potential. A well implemented service strategy will also prevent urgent and emergency interruptions to operation due to equipment breakdowns and reduce unnecessary damage to equipment. This, in turn, can increase the volume of work that can be planned and scheduled repetitively eliminating the unscheduled, random, and high priority break downs that can occur. A qualified service partner will help a company level the workload as well as stabilize the work force.
As previously stated, introducing a new piece of packaging equipment is a major investment on many levels The financial costs alone demand a lot of time and attention to the process of choosing the right machine from the best packaging equipment supplier available. The question that needs to be answered is who will be the best service and support partner once a machine is installed and put into production. In most cases, the OEM is positioned to be the best long-term partner to your organization as long as they offer the services previously mentioned and they are providing a skilled team of experienced packaging equipment professionals.
R.A JONES offers a comprehensive customer support solutions team tailored to customer needs and equipment trends. With over 110 years of packaging equipment experience, 80 engineers, and over 40 service technicians world-wide, R.A JONES is positioned to be a qualified packaging equipment partner. We offer PM kits, certified training, comprehensive machine audits, as well as highly skilled and trained field service technicians that travel frequently to help customers address their production line challenges.  Increase your uptime, enhance safety, improve reliability, and extend machine life with the service and support available from R.A JONES. To learn more, click the button below and complete/submit your request or email us direct at info@rajones.com.